Streamline data intake with a
branded form portal
Give your users one place to submit and update information. Assign forms to specific people and collect the data you need, on time.
How it works
Fillout form portals are the easiest way to collect the data you need from your partners, users or customers.
1

Create forms with Fillout

Start by creating the forms you want to include in your portal using the powerful Fillout form editor.

2

Brand your form portal

Add your logo and customize your portal's theme to give it a branded look and feel.

3

Invite users and assign forms

Invite users to log in to your portal with email or SMS. They'll see their assigned forms and can even update existing form submissions.
Monitor your data collection
Your form portal comes with a suite of tools to help you manage your organization's data collection workflows.
Track which forms are overdue

The admin dashboard gives you a global view of who still needs to complete their forms.

Automated reminders

Set automatic email and SMS reminders to nudge respondents to fill out their assigned forms.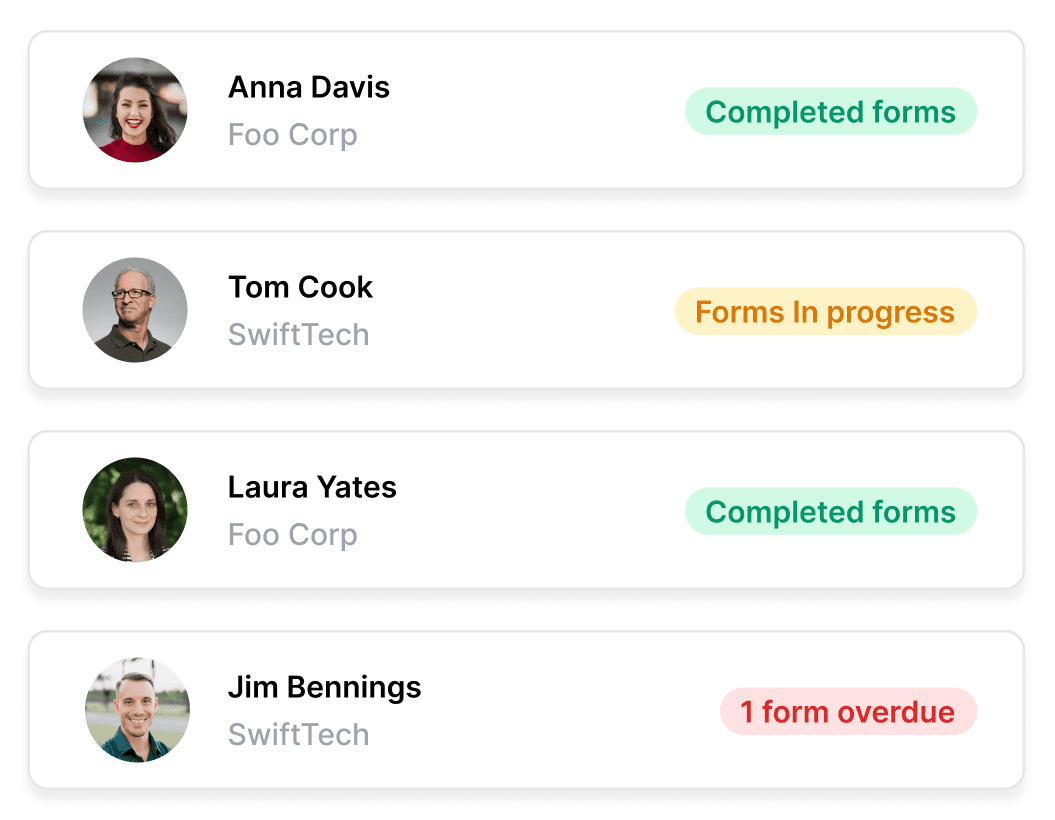 Seamless data collection
Why a Form Portal?
Common use cases for Fillout Form Portals.
Update submissions

Let your users view and update existing form submissions.

Authentication

Require users to sign up or log in to view and complete forms.

Meet deadlines

Set a form deadline to collect information by a particular date.

Approval workflows

Setup single or multi-person approval workflows to review form submissions.

Reports & analytics

Monitor your data collection workflows and ensure you collect data on time.

Granular assignments

Specify exactly which forms each person can view and complete.

Multi-form workflows

Simplify complex workflows that require multiple forms.

Resume in-progress submissions

Let your users resume forms at any time, from any device.
Simplify data collection
Learn more about the Fillout Form Portal offering.