Make forms, quizzes and surveys
with AI
Create the form you need in seconds with Fillout's AI-powered features.
Boost conversion rates by letting AI optimize your language according to best practices.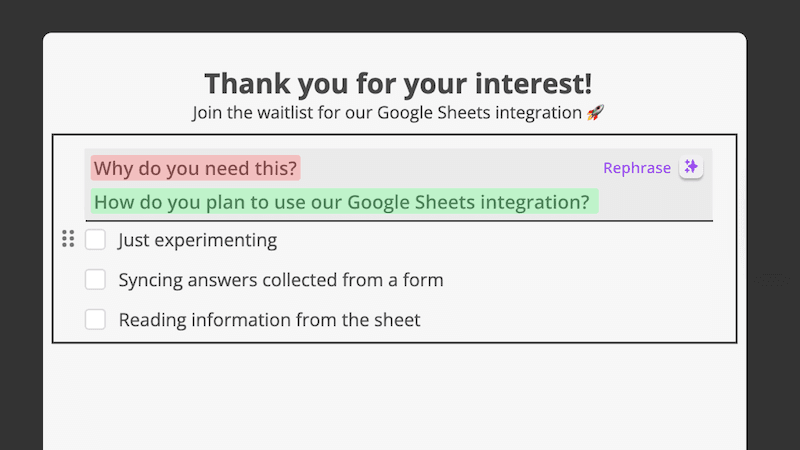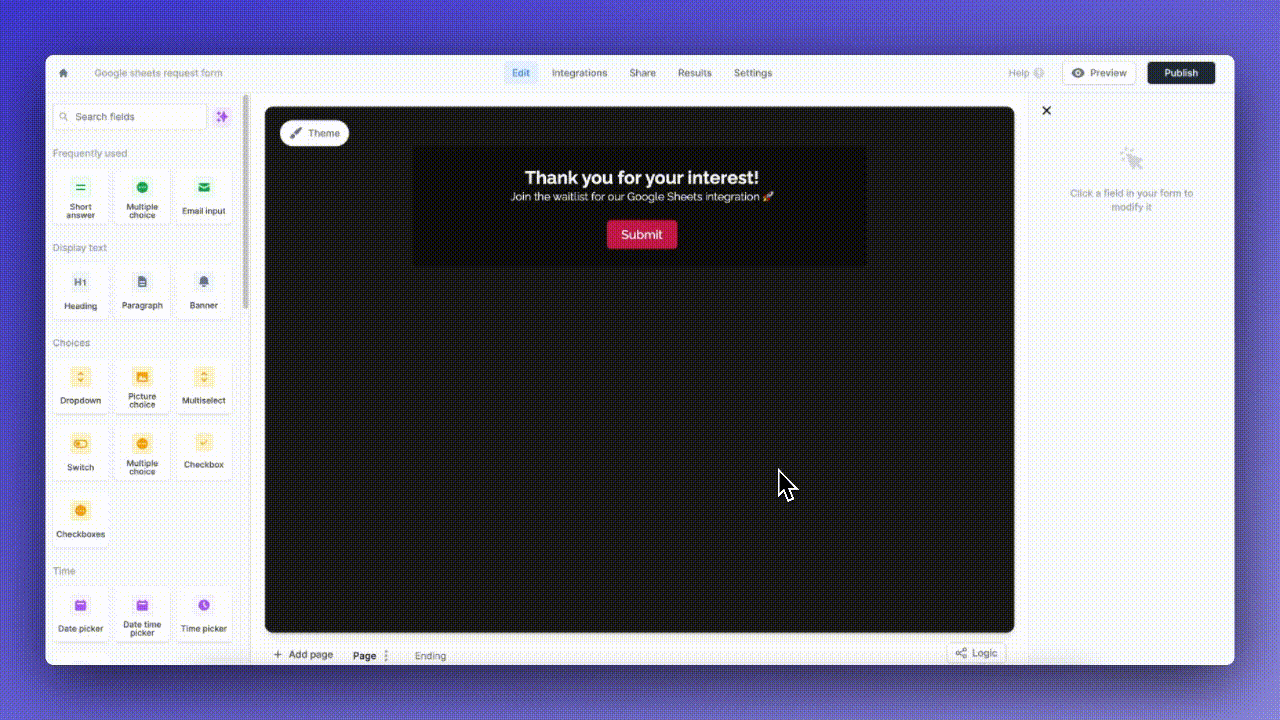 Generate forms, effortlessly
Just type what you want to ask. Fillout AI automatically drafts updates to your forms.
Coming soon
Perfect your designs
Fillout AI generates images and themes that match your brand.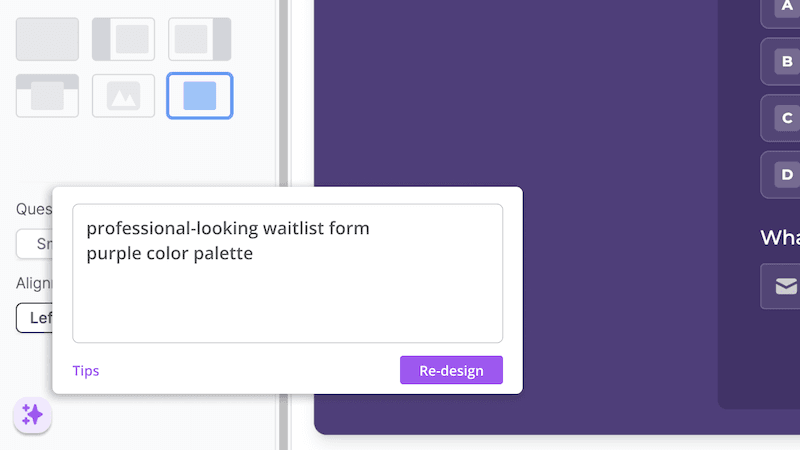 Make forms in seconds
How does AI work in Fillout?
Click in the Fillout editor

Type what you want and Fillout AI handles the rest. Undo and retry in one click.

Connect to any tool

Connect your form to 3rd party services with Fillout's extensive integration library.

Embed or host on your domain

Embed your form on your website or share it with your audience via a public link.
Try Fillout now, for free
Unlimited forms with 1000 submissions/month. See pricing for details.