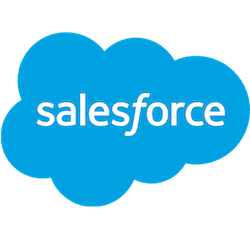 Powerful forms for Salesforce
Fillout integrates natively with the Salesforce ecosystem. Connect Fillout forms and Salesforce.
Common workflows
Add new form entries to Salesforce as leads
Create custom Salesforce objects from new Fillout form submissions
Update existing Salesforce records with new form data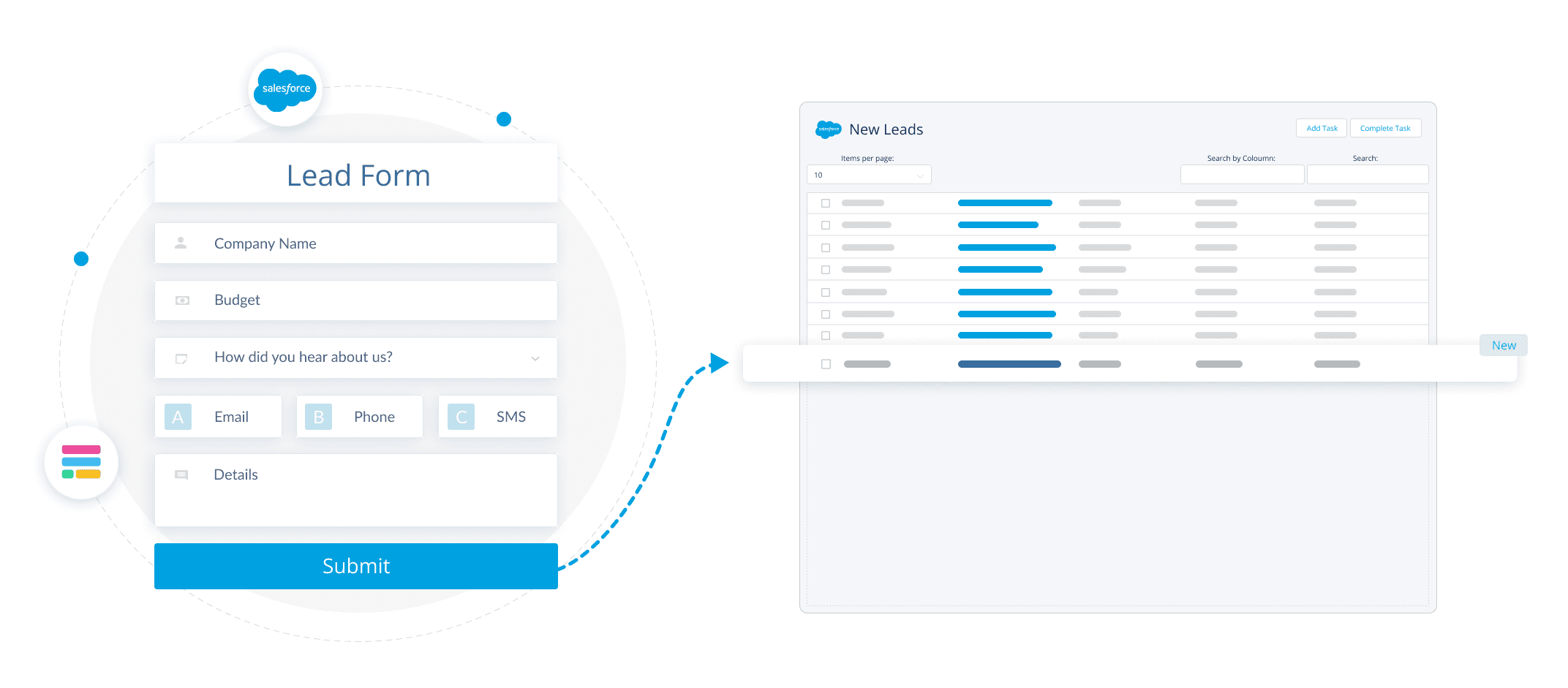 Build any form with Fillout.
Choose from 40+ flexible question types to make the form you need. Then, connect your form to Salesforce.
Scheduling
Calendly, Chili Piper, cal.com
Social security input
Securely collect PII
E-signatures
Legally binding signatures
Mailing addess input
Autocomplete with the Google Maps API
Collect phone numbers
Domestic or international
Captcha
Verify human respondents
Built for Salesforce
Fillout is a natural extension of the Salesforce platform.
Data Prefill
Prefill form fields with existing Salesforce data to increase completion rates and user satisfaction.
Conditional Logic
Use conditional logic to show or hide form fields based on user inputs or existing Salesforce data.
Multi-Object Support
Create and update multiple Salesforce objects like Leads, Opportunities, and Cases with a single form submission.
Automated Follow-ups
Automatically schedule follow-up tasks and reminders in Salesforce based on form submissions.
Payment Integrations
Easily integrate with various payment gateways for processing transactions right through your forms.
Document and E-sign Support
Capture e-signatures and upload documents directly through forms, storing them securely in Salesforce.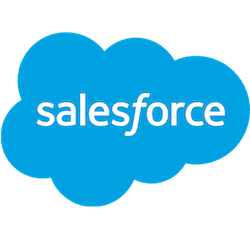 Connect Salesforce and Fillout
Salesforce is a customer relationship management solution that brings companies and customers together. By integrating Fillout with Salesforce, you can automatically update your CRM with form submission data. Create opportunities, leads, contacts, and more.
Looking for something else?
Related integrations