Meet Fillout. The free,
interactive quiz maker
Create a quiz to engage your audience, grow your email list and generate leads. No code required.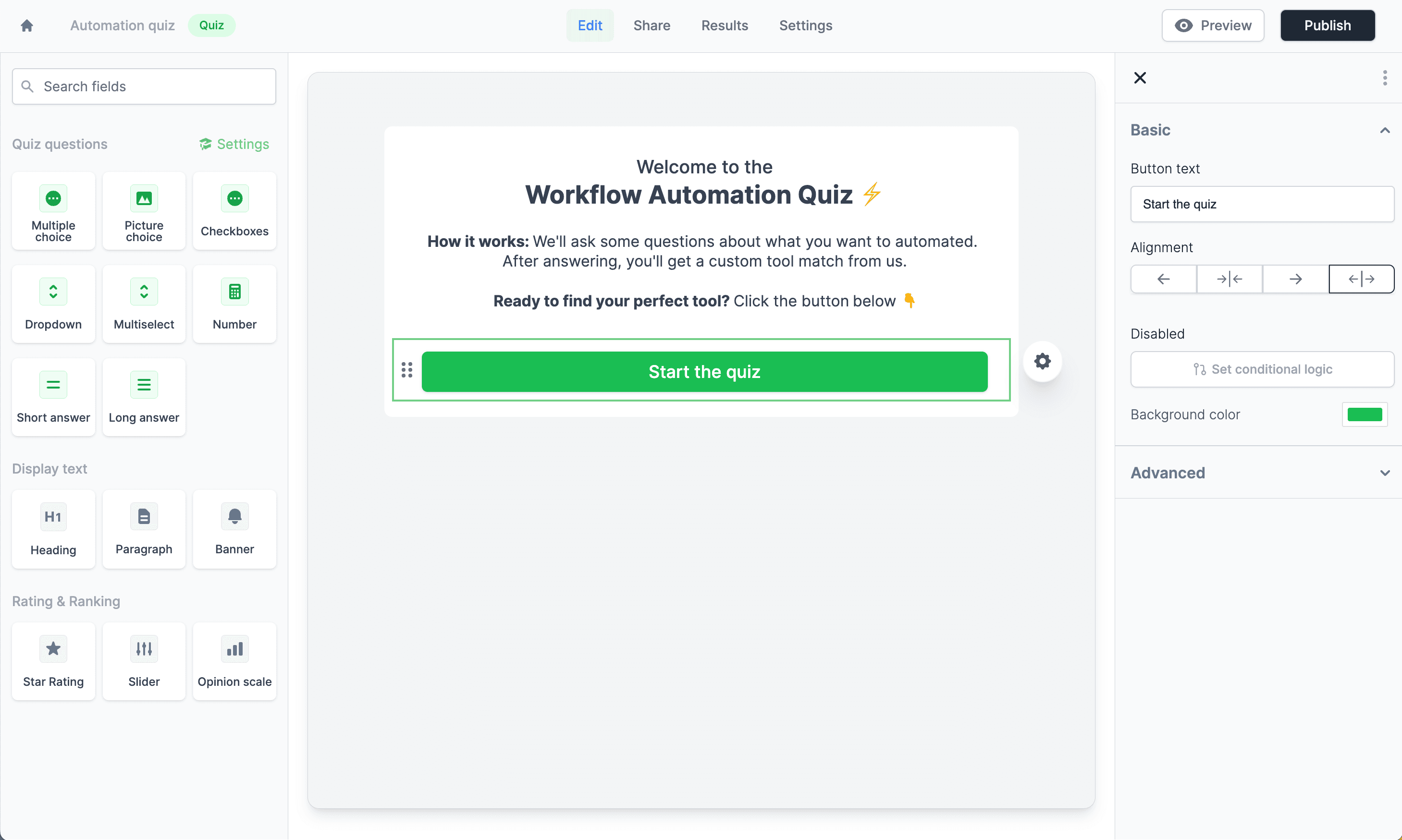 TRUSTED BY THOUSANDS to engage audiences and generate leads
Generate quality leads
Go viral with your own, tailored quiz
Transform your lead generation strategy with Fillout's dynamic quiz builder. Infuse fun, engagement, and interactive learning into your marketing efforts.
Scored quizzes

Add a scoring system to your quizzes to help users track their progress and give you insight into their preferences

Custom endings

Show your audience personalized results at the end of the quiz. Redirect to dynamic endings based on their answers.

Grow your email list

Easily integrate an email sign-up with your quizzes. It's a fun, interactive way to expand your subscriber base.

Match your brand

Adjust any part of your quiz's appearance to align with your brand, from adding your logo to your own custom font.
Release your quiz today
How it works
Build with drag-and-drop

Effortlessly create and customize your quiz, without the hassle of hiring a developer.

Embed or send via email

Embed your quiz on your website or share it with your audience via email. Optionally host your quiz on your own custom domain.

Analyze and integrate

Connect your quiz to your marketing tools with Fillout's extensive integration library. Analyze performance with the built-in analytics dashboard.
Try Fillout now, for free
Engage your audience and turn your site into a lead generation machine.